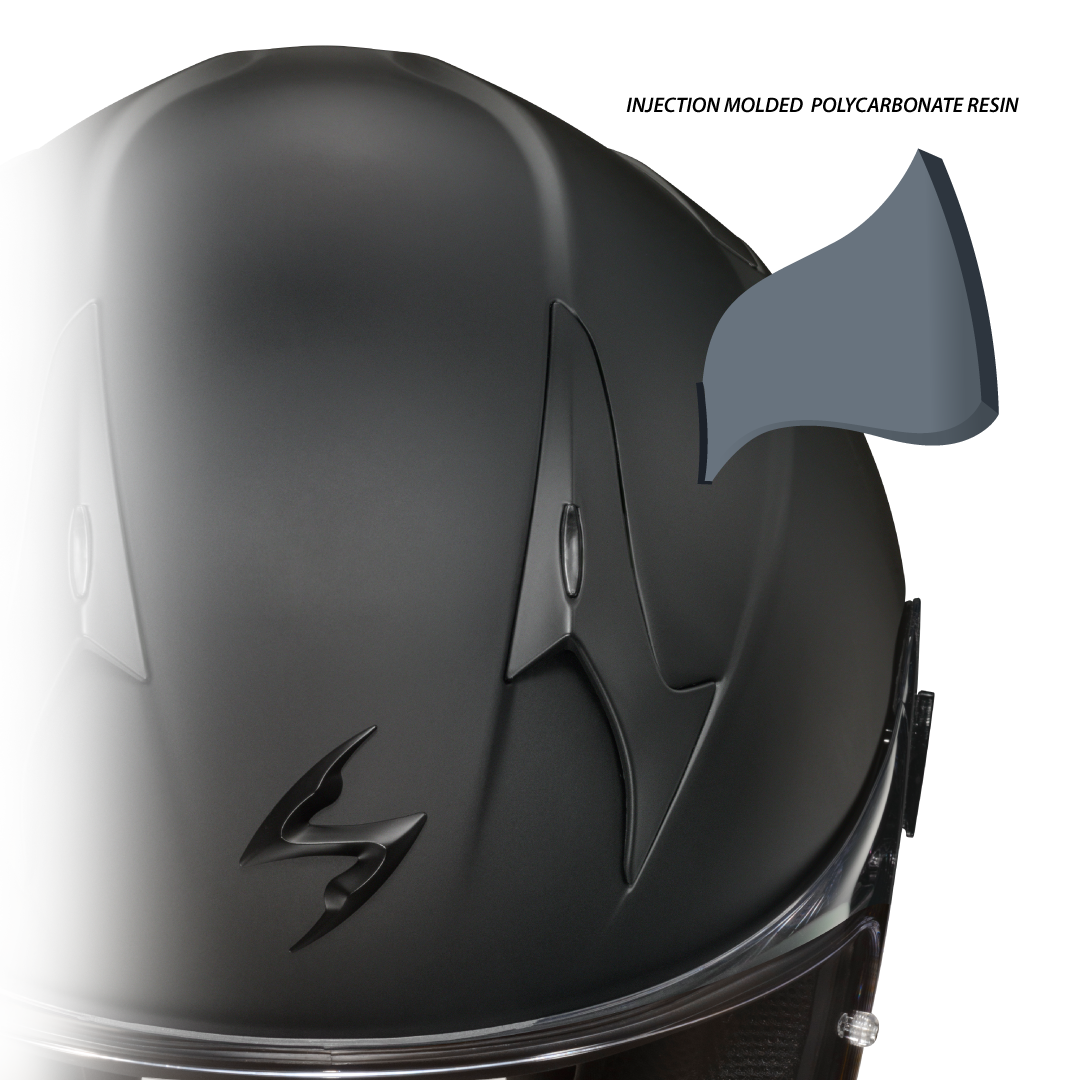 Stronger and lighter than general plastics, the LG Chem® Polycarbonate resin used has an excellent impact resistance and remains dimensionally stable through a wide range of temperatures.

Our advanced injection molding technology allows for a near zero-tolerance fitment accuracy between all components, from shell, to EPS, to vent. The benefits from this level of precision include; superior structural strength, reduced noise levels, and unsurpassed reliability on all moving parts.

The R320's main shell sculpture has minimal sculptural protrusions which not only minimizes rotational stresses in the event of an impact, it also helps minimize overall weight.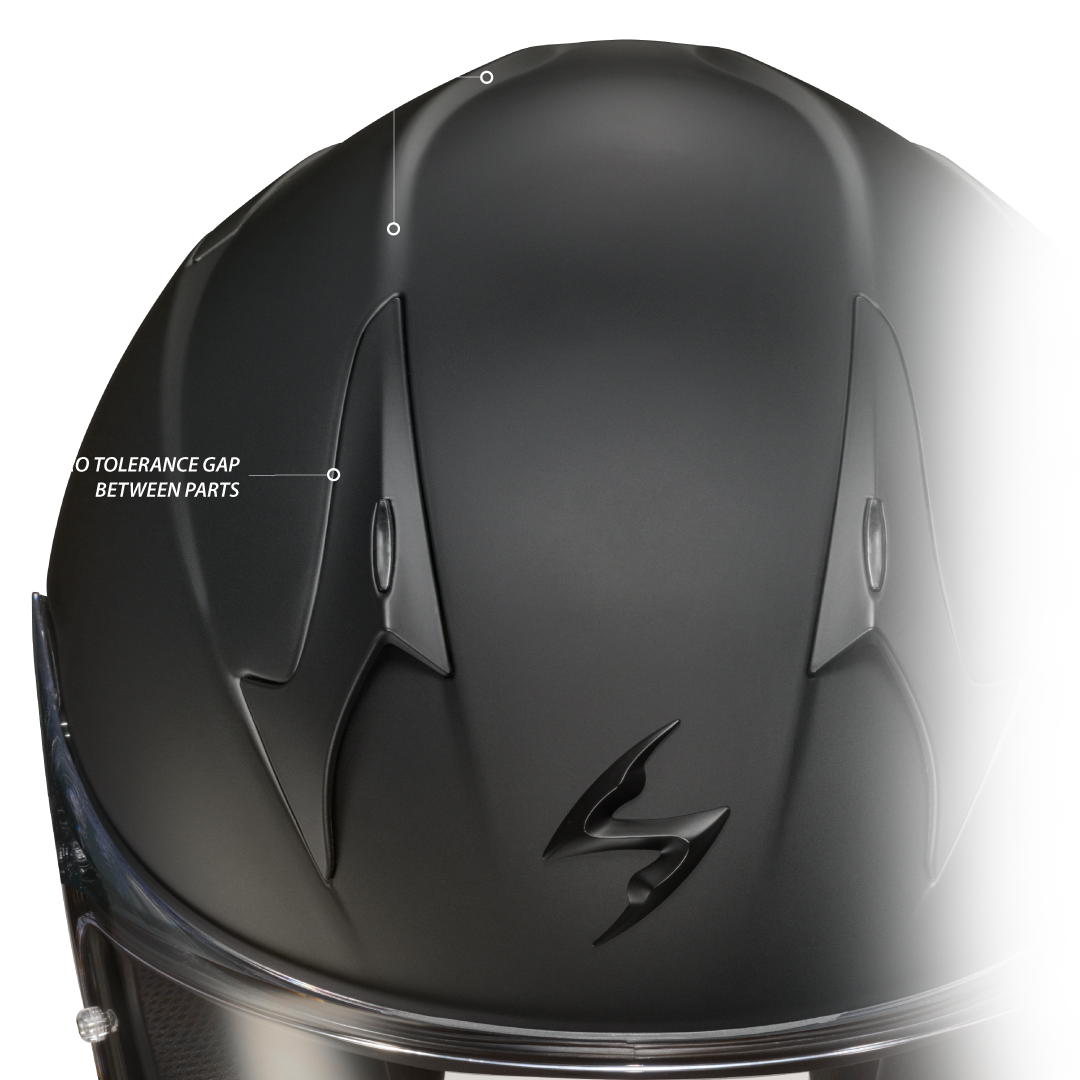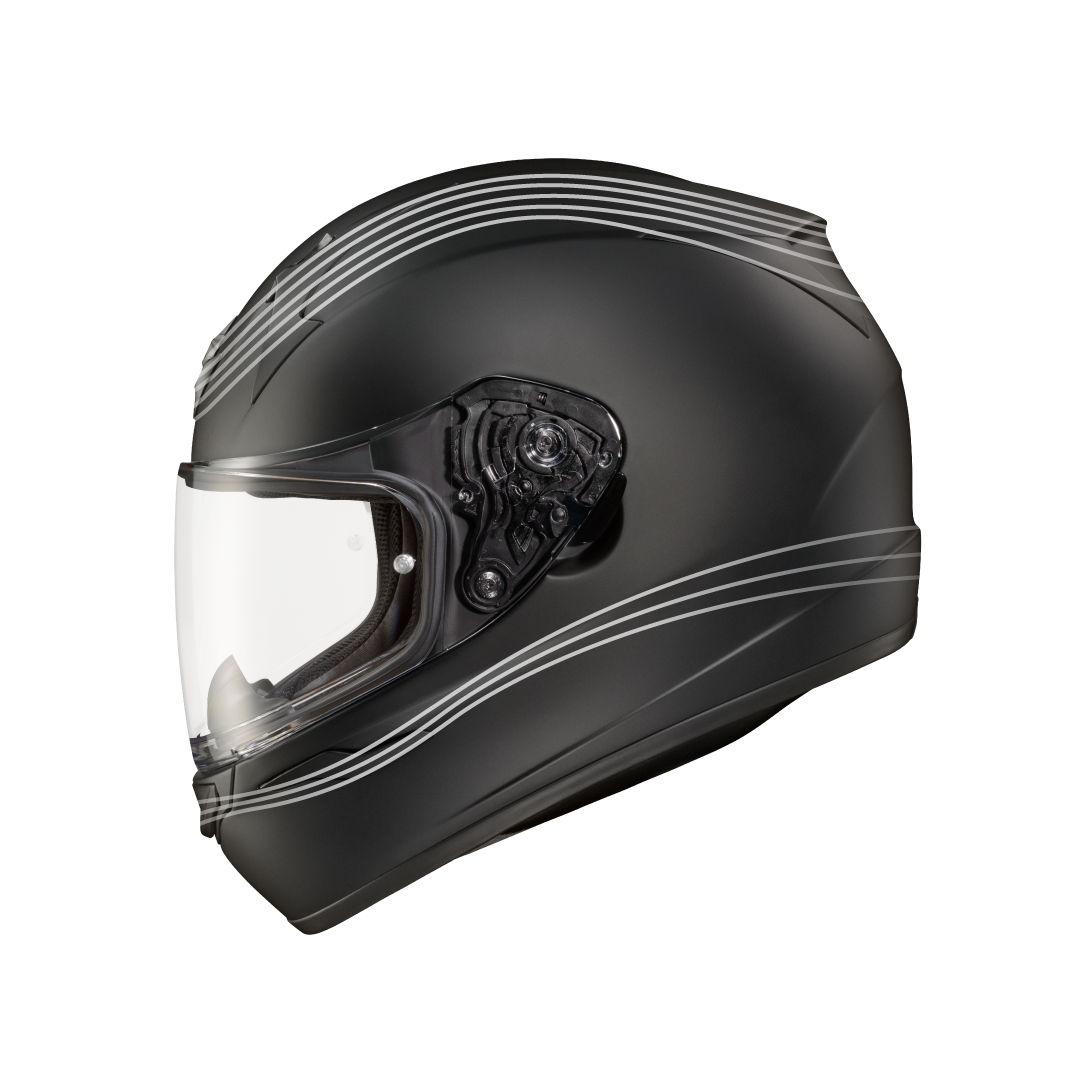 The R320's unique sculpture offers more than just good looks; 1) Its aerodynamics reduce outside noise levels by projecting dirty/noisy air way from the shell 2) Reduces rider fatigue by decreasing wind resistance 3) Amplifies ventilation performance by creating a venturi effect that pulls heat and humidity out of the integrated exhaust ports.
Anchoring the Pinlock® shield is the Elliptec® ratchet mechanism. Called Elliptec® because of its elliptical rotation, the double-axis movement pulls the shield firmly into and against the injection molded eye port gasket and locks securely into place with its center locking mechanism. This ensures that the elements stay on the outside and simultaneously aids in noise reduction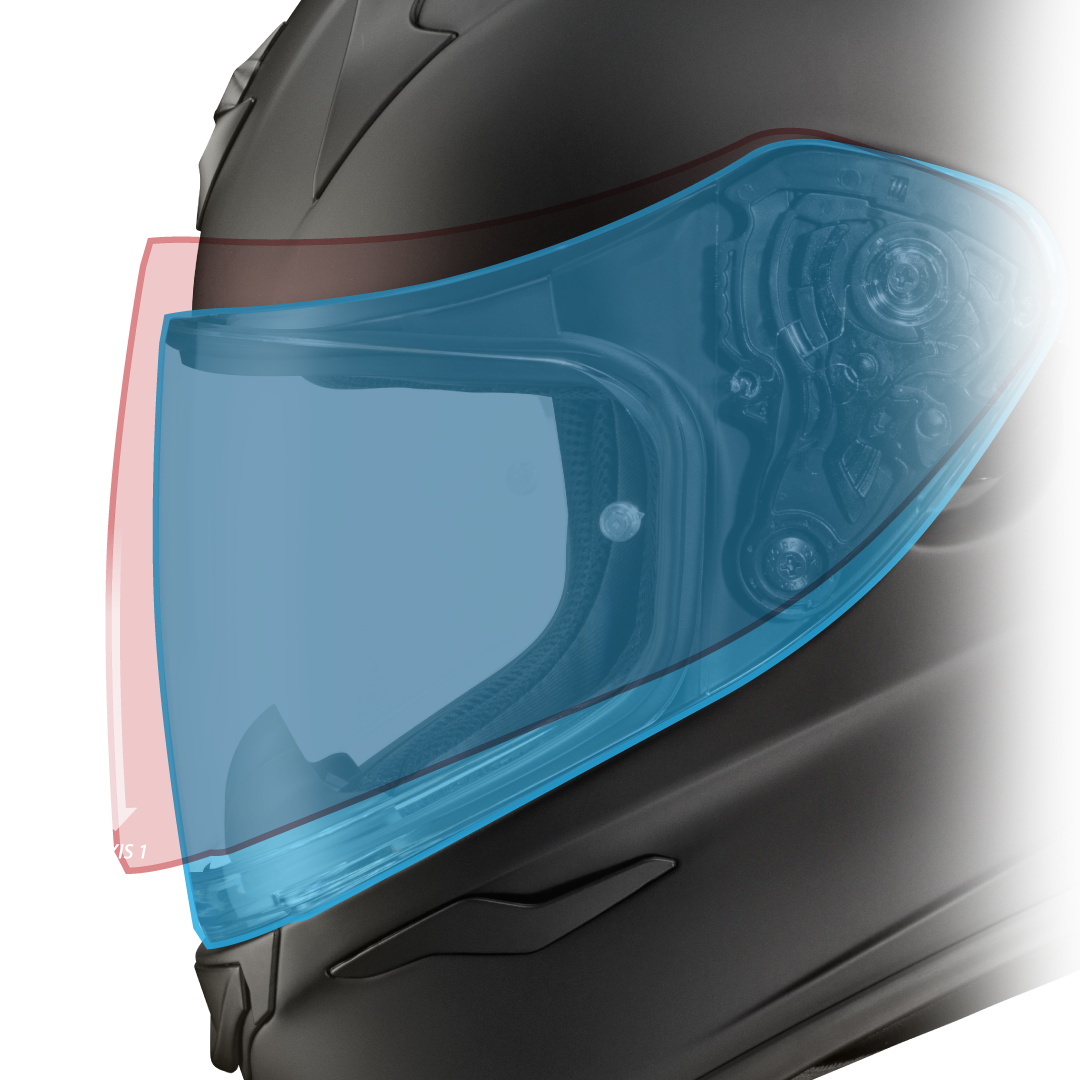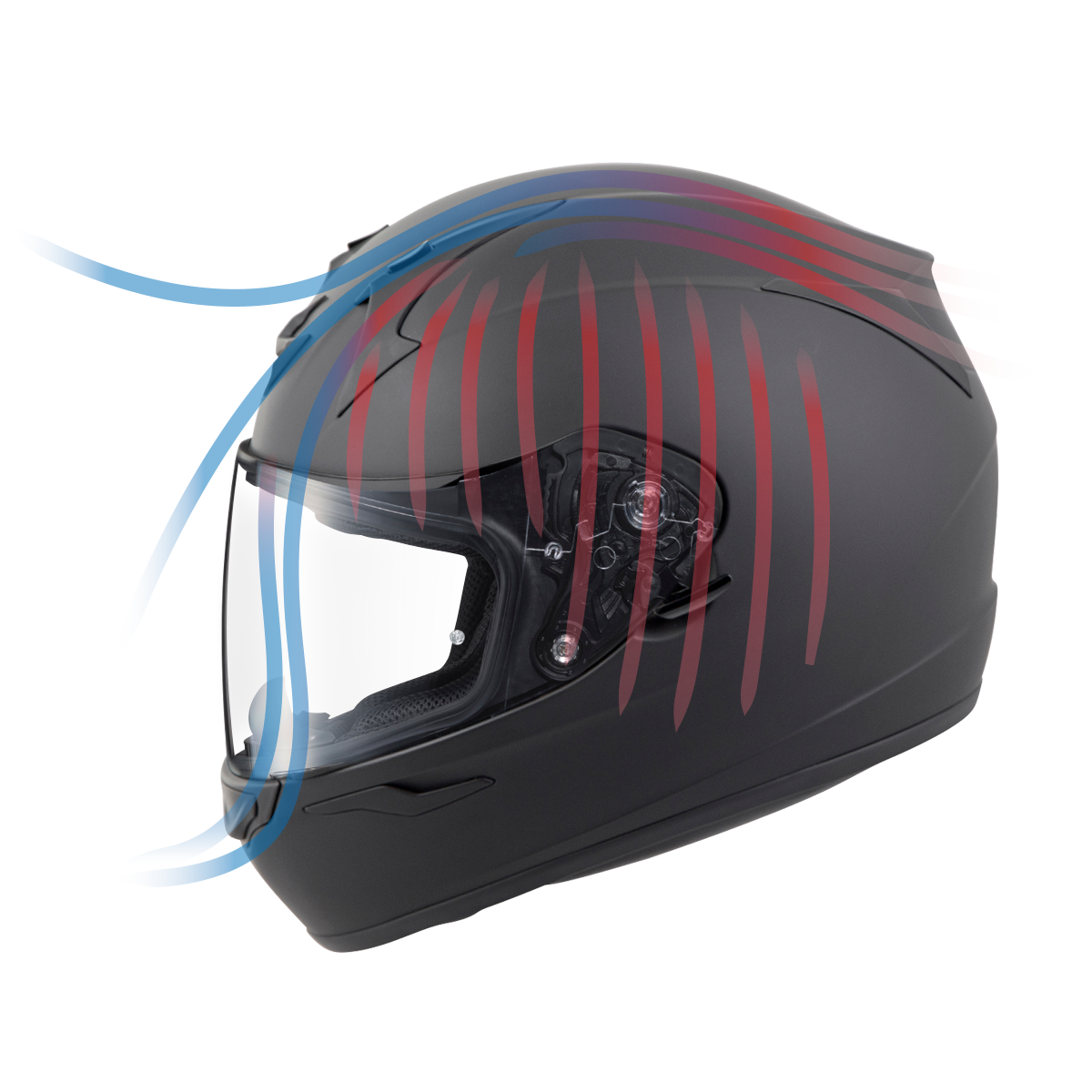 As impressive as the front ram-vent intakes appear, it's what happens underneath that's the key. These intakes redirect incoming air to internal ports and then flows through multiple internal channels. This internal flow literally pulls heat and humidity up and out the rear spoiler via an aerodynamic venturi effect.

The R320's comes with a hard-coated Pinlock® ready shield. This combination provides 95% protection from harmful UVA and UVB rays and with an optional Pinlock® anti-fog film installed, you have the best anti-fog shield system on the market today. In addition, the eye port was specifically designed to provide a massive (190° horizontal and 100° vertical) visual field of vision.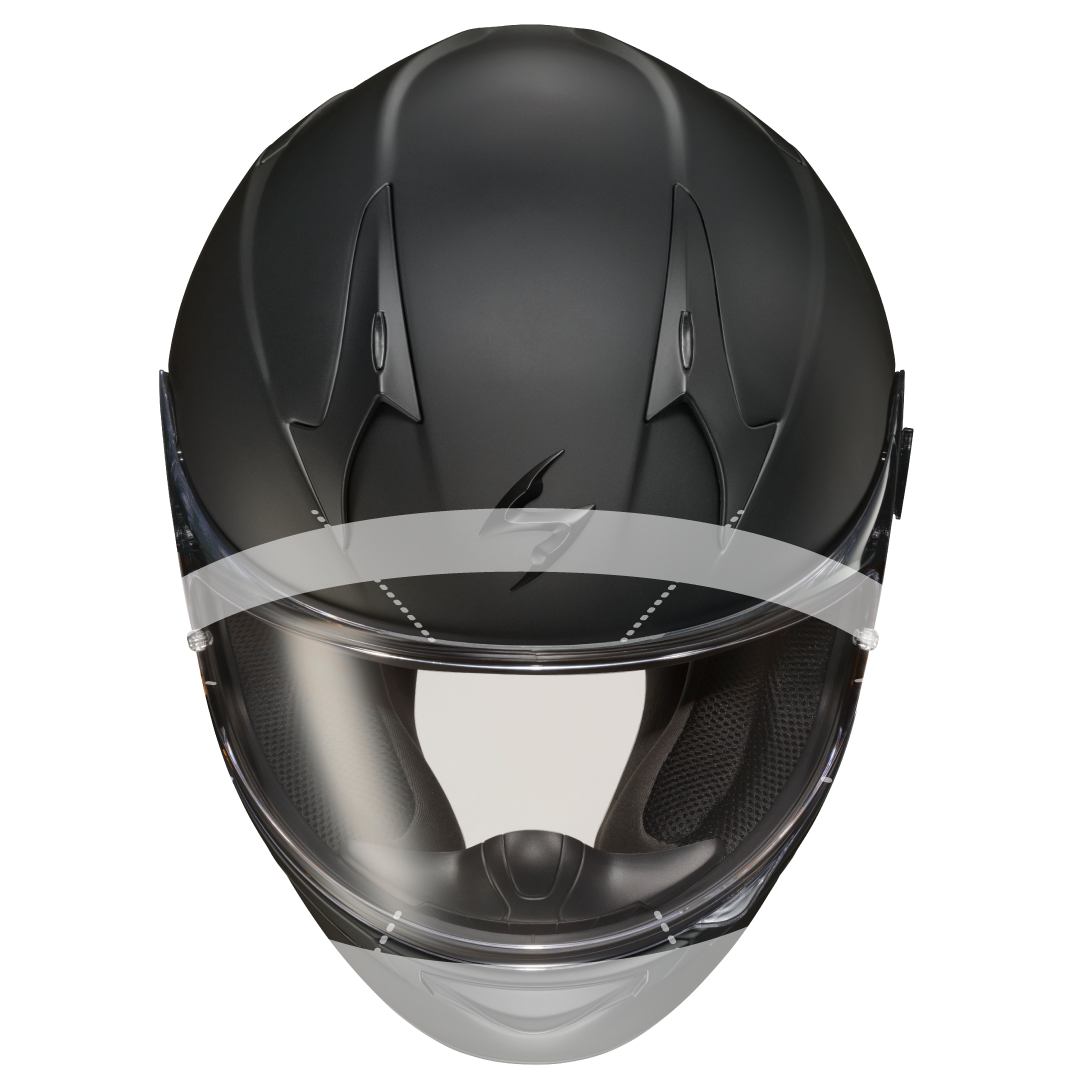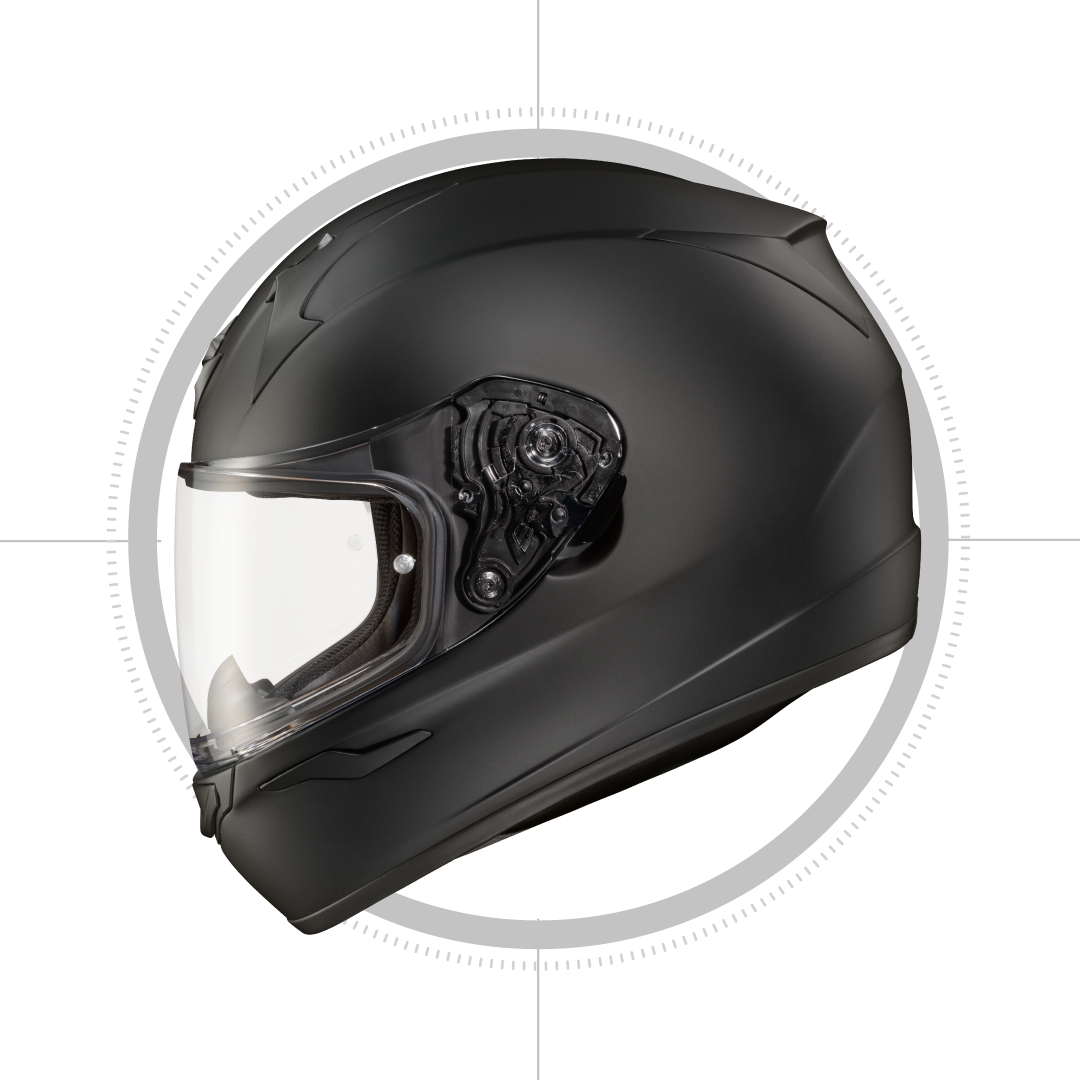 On the inside, to compliment the injection molded EPS impact liner, the R420 features premium materials like the breathable, moisture wicking KwikWick® II liner that envelopes both crown liner and KwikFit® (eyeglass friendly) cheek pads.
Complimenting aerodynamics and lightweight construction, the R420 was specifically sculpted to provide a neutral medial balance.Yet another important detail resulting in a significant reduction in rider fatigue and increased mobility.